November 7, 2013
China's global rise has brought more and more foreigners to its shores looking for work. The rapid development of China has created many new opportunities, not only in business, but also in education, communications, media, and culture. Here's a story from Cheng & Tsui's Joe Erkenbrack about how he came to work in China:
"When I graduated from college, I got a job landscaping – it seemed natural; that's what I had done over summers while in college and as work study during the school year.  After a while, though, I started to ask myself if this was really what I wanted to be doing with my life; the part of me that majored in philosophy kicked in and started asking questions, while the part of me that minored in Asian studies starting pushing me to go back to China.
I found an internship in Shanghai working as a marketing writer and native English expert for a fine art and jewelry exhibition, where vendors of art and jewelry would set up to sell their wares to the wealthy movers and shakers  on the Bund.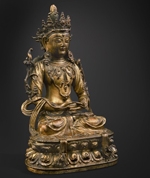 An example of the offerings at the Shanghai Fine Jewelry and Art Fair
Hors d'oeuvres and champagne and red carpet, for me, took a backseat to original Rodin sculptures and pieces of jewelry selling for hundreds of thousands of dollars.
I made other friends from Europe, South America, and the United States in Shanghai.  Many of them had come to China in search of gaining experience in a startup company.  Many of them had never studied Chinese before they arrived, but progressed very quickly not only in their language study but also in business.  If you think this might be the course for you, check out Cheng & Tsui's Startup Business Chinese  - volume 3 is newly available!
Many were in China for other reasons, too: lots of people taught English to make a living while mastering the language.  One of my friends got a master's degree in marketing from a Chinese university and started interning with an international marketing firm.  Others were there just to have an adventure while they were still young.
The important thing to keep in mind, if you are considering work in China, is the same thing that's important in any walk of life: follow your heart, and you never know what can happen!  Opportunities abound; don't limit yourself by trying to foresee the future."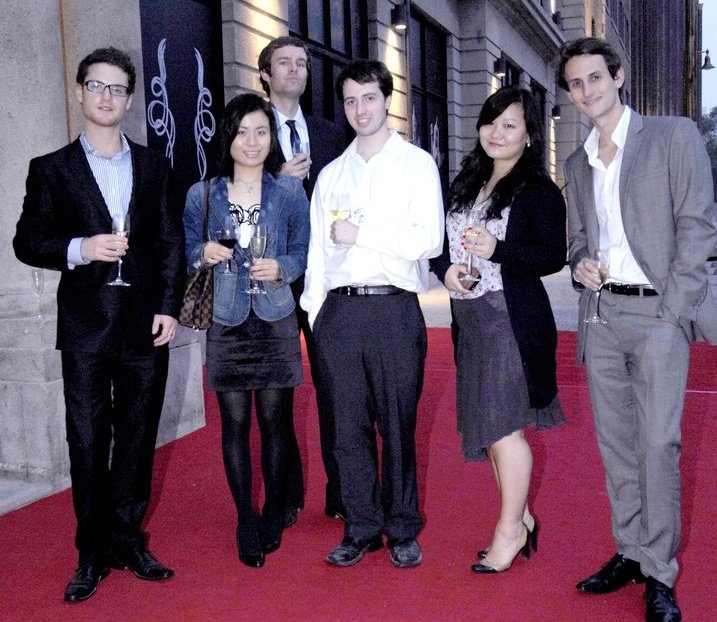 Joe (middle) with his international colleagues

Joe Erkenbrack is a publisher's representative at Cheng & Tsui. His love of Chinese language and culture grew out of a general interest in English words and ideas especially in literature, poetry, and rap music.  Joe first traveled to China during his junior year of college.  He studied at Shandong University in Jinan, China.  After graduating in 2009 with a BA in philosophy and minor in Asian studies, he went back to China and worked in Shanghai. Joe enjoys having a career where he can continue to explore Chinese language and culture closer to his friends and family here in the United States. This experience, though, would not have been possible without having first spent time in China.  Joe also enjoys food and cooking, playing and watching basketball, and chess.