Your Online Learning Solution for Integrated Chinese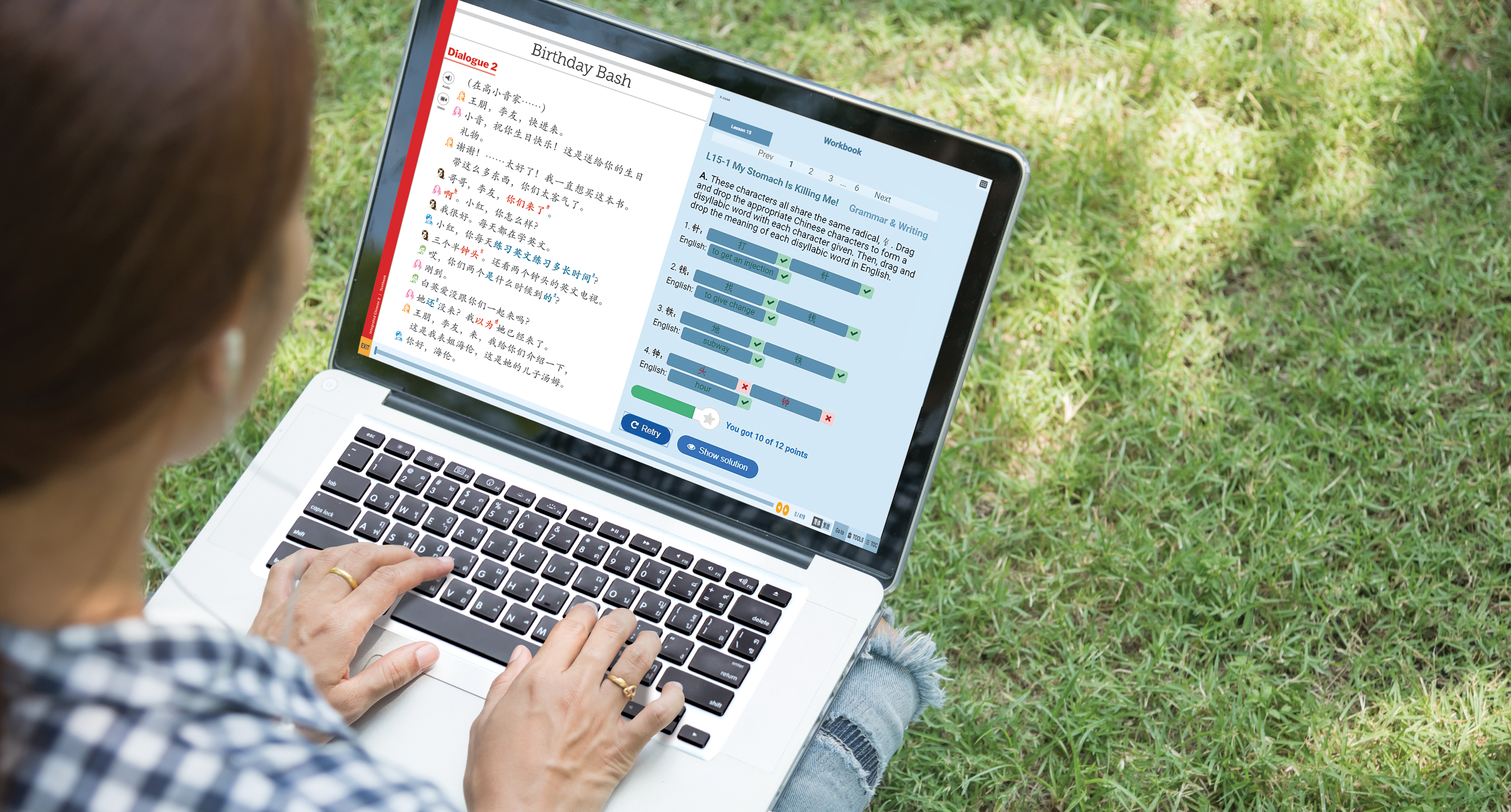 Increase student engagement in your virtual classroom with the ChengTsui Web App™, our innovative online learning platform.
Content You Can Trust: Delivers high-quality, standards-aligned content enhanced with multimedia and interactive features.
New Ways to Teach: Facilitates a variety of instructional models, including remote and hybrid learning, differentiated instruction, and the flipped classroom model. 
Flexible Options: Courses can be delivered online or in conjunction with print components. A range of subscription levels and lengths meets the diverse needs of learners and educators.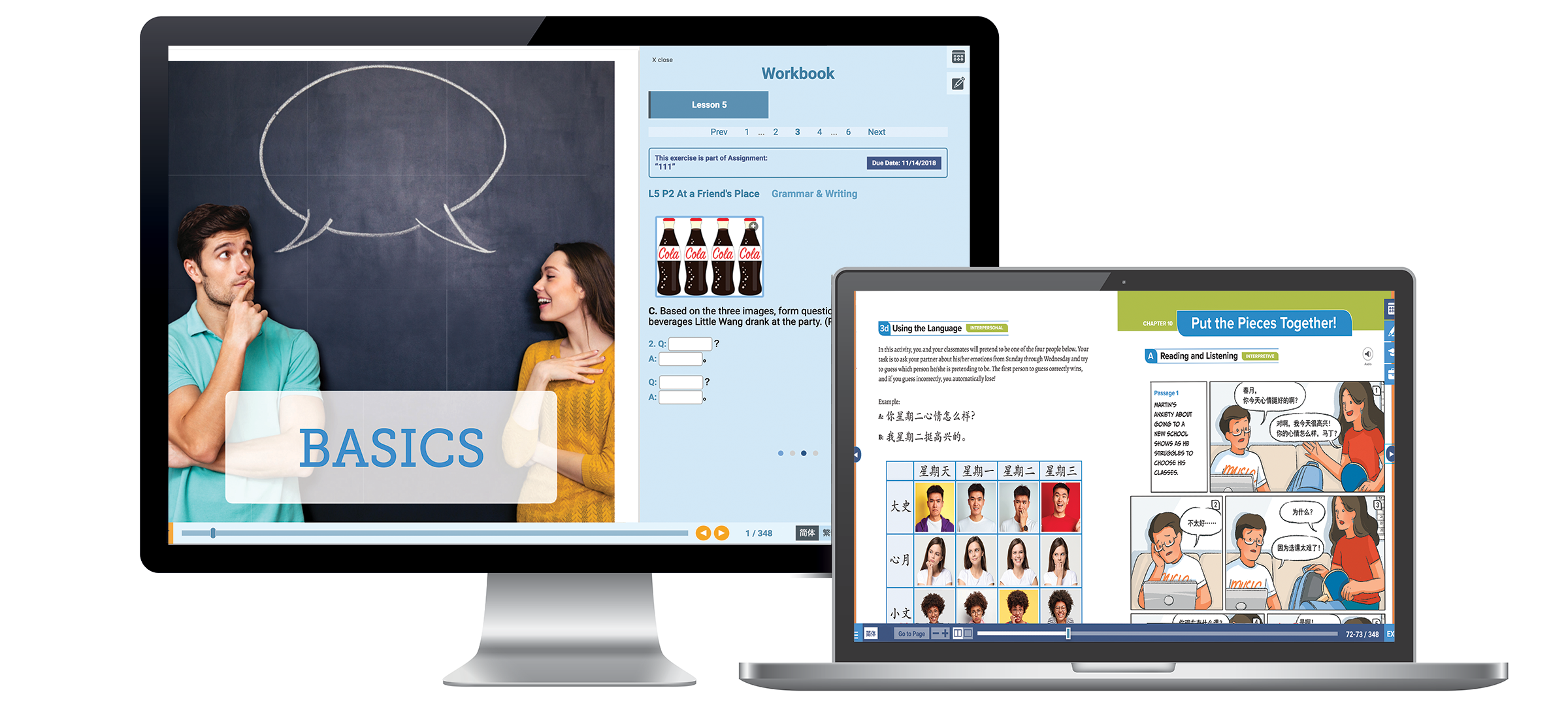 Students can:

Access all of the course components anytime, anywhere
Personalize their learning by creating highlights, bookmarks, and notes in the textbook
Move through the materials at their own pace
Complete interactive exercises for homework and practice
Check their understanding the workbook's auto-feedback feature

Teachers can:

Easily manage rostering for multiple classes
Access all of the teacher resources, including tests, quizzes, and worksheets
View contextualized teaching tips overlaid on the textbook
Create homework assignments
Measure student progress with autograded score reports
Measure student progress with autograded score reports
Available on the ChengTsui Web App