Online Learning Solutions 
Available Now on FluencyLink™:
Huanying 
Expressive Chinese 
Reading into a New China 
and more...
Key new FluencyLink™ features for teachers' and students' online learning needs:                            
● Mobile, tablet, and desktop support, with offline access to the e-Book Reader
● Custom Homework and Assessment capabilities
● Teacher and School Admin Dashboards with usage analytics
● ClassLink, Google Classroom, and Canvas integrations; SAML SSO support
● LTI integrations for Moodle, and other LMS platforms available upon request
● Role-based accounts for District-level and School-level Administrators, along with 
   Teacher and Student users       
● Enhanced rostering capabilities, including OneRoster compliance
● And more!
For more details on FluencyLink:
For the 2022 - 2023 school year Integrated Chinese will be on the ChengTsui Web App™.
Content You Can Trust: Delivers high-quality, standards-aligned content enhanced with multimedia and interactive features.
New Ways to Teach: Facilitates a variety of instructional models, including remote and hybrid learning, differentiated instruction, and the flipped classroom model. 
Flexible Options: Courses can be delivered online or in conjunction with print components. A range of subscription levels and lengths meets the diverse needs of learners and educators.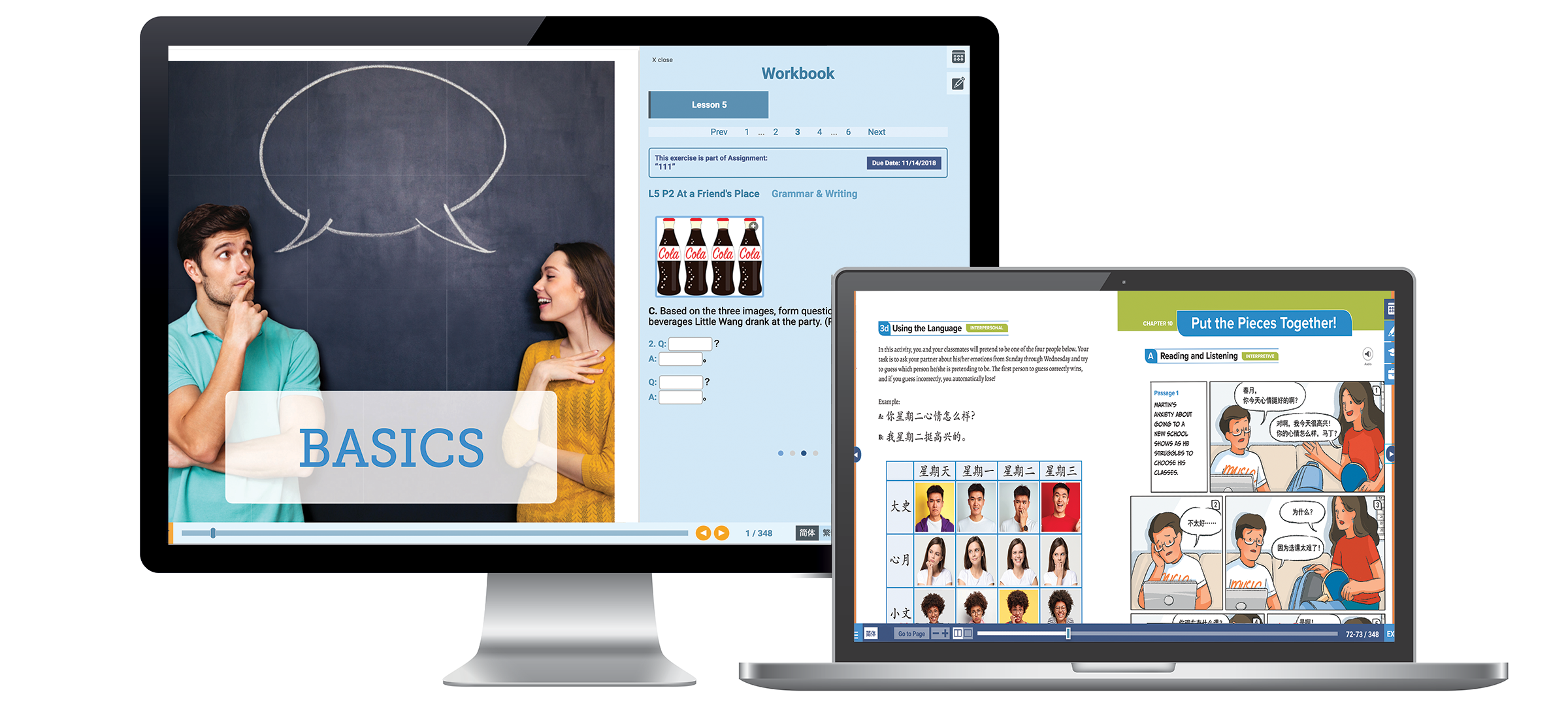 Students can:

Access all of the course components anytime, anywhere
Personalize their learning by creating highlights, bookmarks, and notes in the textbook
Move through the materials at their own pace
Complete interactive exercises for homework and practice
Check their understanding the workbook's auto-feedback feature

Teachers can:

Easily manage rostering for multiple classes
Access all of the teacher resources, including tests, quizzes, and worksheets
View contextualized teaching tips overlaid on the textbook
Create homework assignments
Measure student progress with autograded score reports
Measure student progress with autograded score reports