May 27, 2021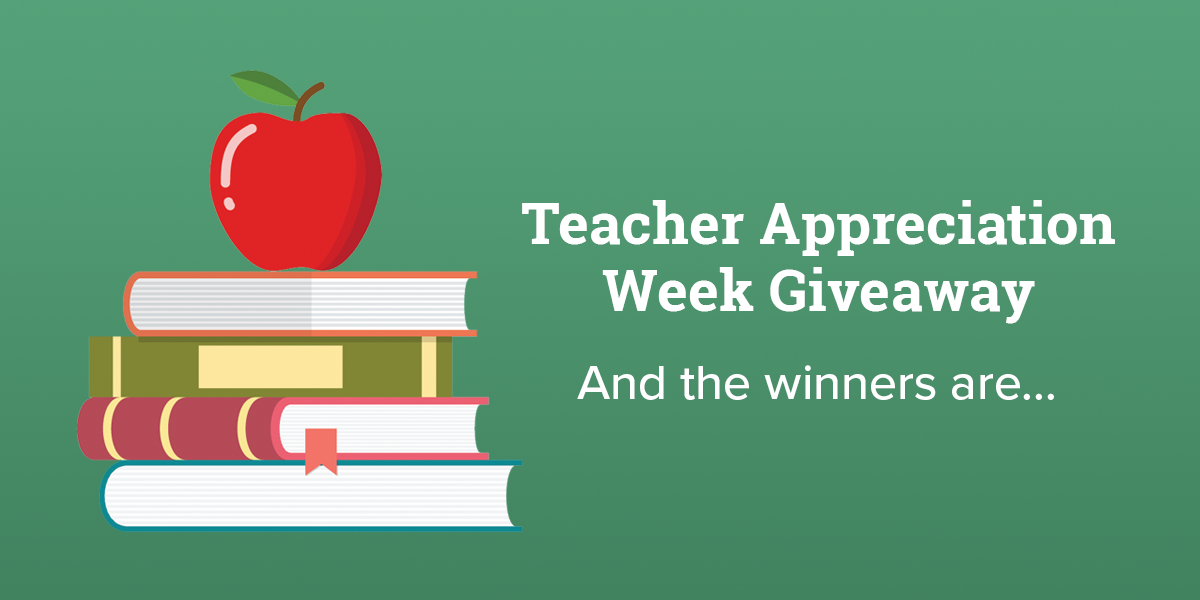 Earlier this month, we received a flood of entries to our Teacher Appreciation Week Giveaway. Teachers from all across the United States were nominated with personal, thoughtful testimonials from students, colleagues, partners, and parents in our Asian language learning community. Thank you to everyone who participated!
We're happy to announce that the winners (and recipients of $50 Cheng & Tsui gift cards for their language classrooms) are...
Lei Lei Bates
York School
Monterey, CA
"Ms. Bates has kept Chinese class interesting through quarantine, making sure everyone is staying engaged and continuing to learn despite difficulties because of distance learning. Even through the computer, students see the passion she has for teaching and have a great time in the class. She has found ways to work around being online so that we are still learning about not just the language, but the culture as well, such as her showing us how to cook some Chinese dishes." --Seth Madden, York School student
Xuemei Li
Hingham High School
Hingham, MA
"Xuemei is an incredibly organized and thoughtful teacher. She scaffolds lessons to provide lots of exposure to language and reading. Her students are developing Chinese language skills and she invites their ideas into decisions about what activities to do next, and what they discuss." --Diane Neubauer, colleague
Ping Pian
University of Rochester
Rochester, NY
"Professor Pian has done so much for us since COVID hit. She has accepted late work and met with us to help work through our problems. When the vaccines became widely available, she was sure to announce in-class that there would be excused absences for anyone suffering side effects from being vaccinated. Outside of COVID, she has a multi-faceted teaching style that includes verbal and written communication, ensuring that we're equally versed in all aspects of the language. She's incredibly patient with us when we make mistakes, and explains our problems clearly and in detail. She's a very encouraging teacher and one of the best people to work with at this school." --Corinne Miller, University of Rochester student
Yi-Chin Tien
Martin Luther King Jr. Elementary School
Cambridge, MA
"In the midst of the pandemic, Tien Laoshi has worked tirelessly to create productive and joyful learning opportunities for her Chinese immersion kindergarten students. In spite of the many obstacles that COVID has presented at the start of her students' formal education--masks, social distancing, lessons beamed into our homes via screens--Tien Laoshi has never ceased to make the classroom experience (whether virtual or in-person) welcoming and progress-oriented. She has created a classroom that is a calm port in a storm. We are very grateful to have her as my son's teacher." --Jennifer Klahn, parent of Martin Luther King Jr. Elementary School student
Helen Wang
Westwood High School
Austin, Texas
"My daughter is in Wang Laoshi's Chinese IV class. Nearly all students in the class have been attending school virtually this school year. I have been impressed with Wang Laoshi's willingness to help her students succeed by offering ample opportunities to practice one-on-one virtually outside of class time. My daughter has taken advantage of these opportunities multiple times throughout the school year, and as a parent, I'm grateful for a language teacher who is so invested in helping her students succeed!" --Cheryl Dragel, parent of Westwood High School student
Congrats to all of our winners—and a sincere thank you to every single teacher who was nominated for making such a positive impact on people's lives. Thank you for all that you do!
---
At Cheng & Tsui, we support Asian language teachers with innovative curricula that incorporate best thinking and practices in language pedagogy and cross-cultural education. We also sponsor multiple grants related to pedagogical research, materials development, and professional development for teachers, especially to those new in the field.