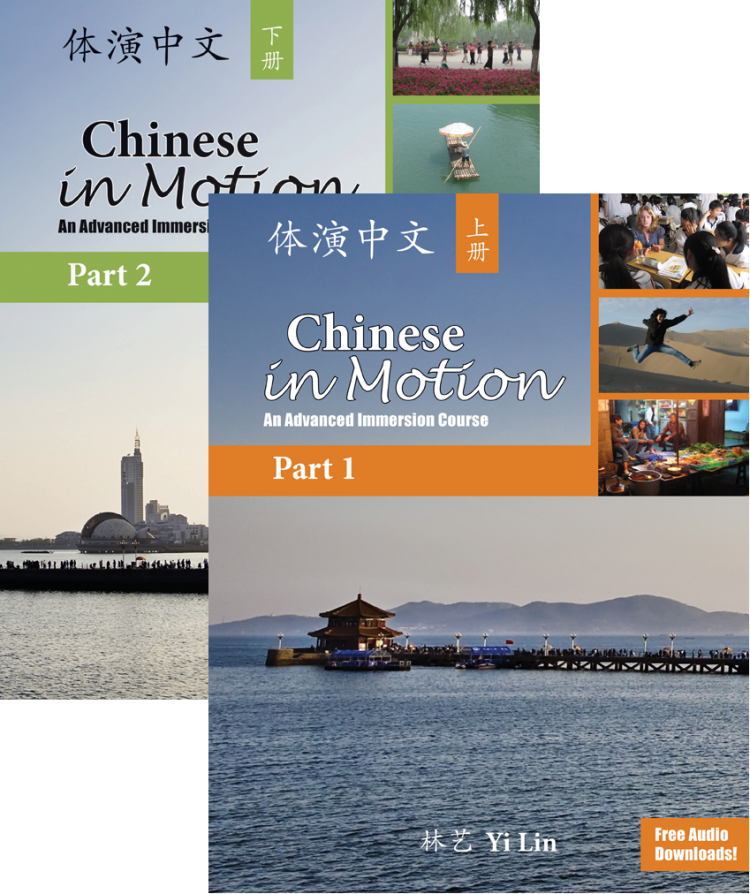 Chinese in Motion is a two-volume series designed to help advanced students use the Chinese language in real-life situations. Serving double-duty as a language textbook and a reference guide for contemporary China, Chinese in Motion encourages students to move their language ability beyond the classroom walls and engage with the people, culture, and realities of life in China today. Topics in Part 1 include an introduction to Qingdao, Shopping, Education, and Healthcare. Part 2 continues with themes such as Families, the 1980s Generation, Rural China, and Urban Life.
Perfect for students with two years of college Chinese, Chinese in Motion is designed to bring students up to ACTFL's intermediate-high or advanced-low proficiency level. This structured curriculum's lessons transition from controlled to free production as students build on the textbook material to exercise their new language skills in real conversations with native Chinese speakers. On returning to the classroom, students continue to practice conversational skills by discussing their experiences, and develop their writing skills by crafting formal journal entries that they present to their class.
Download Instructions:
1. Sign in to your Cheng & Tsui account, or register a new one.
2. On My Account page, enter your Product Key for Chinese in Motion in the Product Registration box, and then click "Redeem". You can find your Product Key in your book.
3. Click the "Files" tab, and you will see the Audio files for Chinese in Motion.