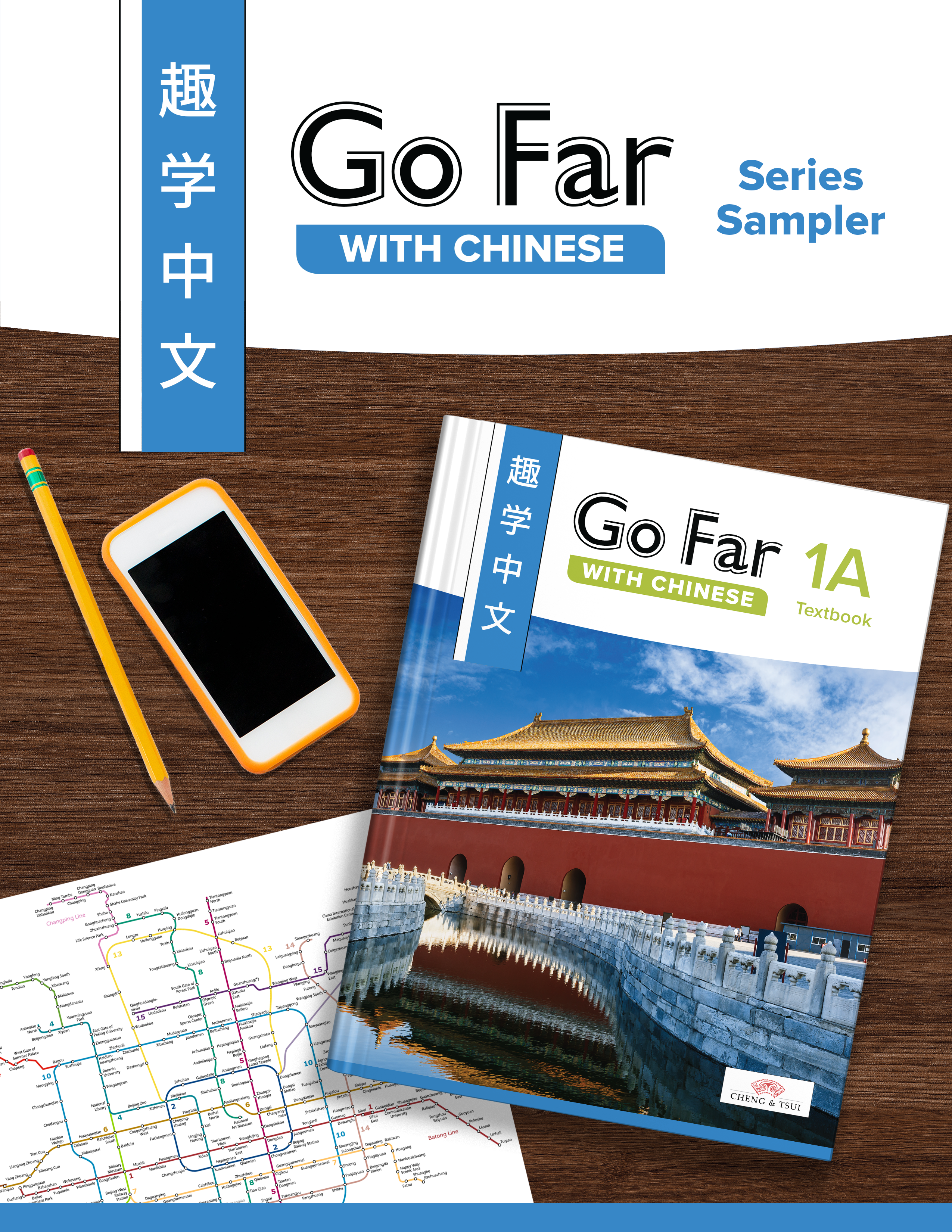 Cheng & Tsui is proud to present Go Far with Chinese, an innovative proficiency-based Chinese textbook series for secondary school. The three-level series is tailored to the specific pacing requirements and interests of teenage language learners, while providing the articulation to college-level programs that educators have been asking for.
Go Far with Chinese Level 1A is already available for examination and purchase, but you can preview it here. To learn how Go Far with Chinese can help your students start their language learning journeys on the right foot, fill out the webform below to download a copy of the series sampler. 
Please note: upon clicking the Submit button, you will be redirected to the series sampler. To save a copy to your computer, look for the Download icon near the zoom tools.