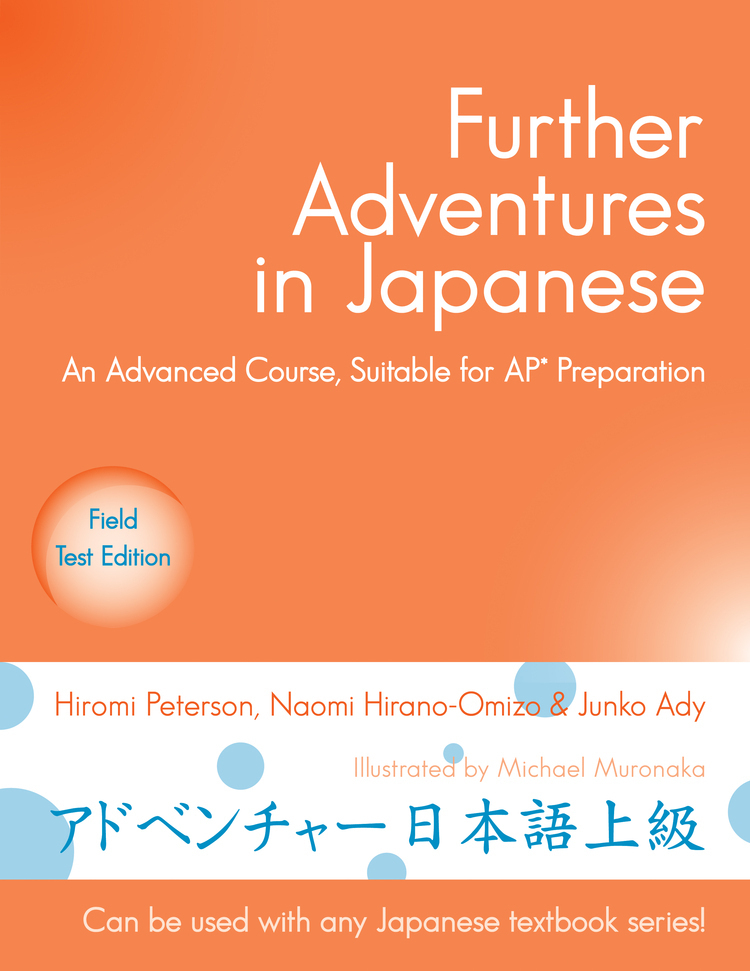 Further Adventures in Japanese is a complete guide to acing the Advanced Placement* Japanese Language and Culture exam and reaching an advanced level of proficiency. Written by the authors of the best-selling Adventures in Japanese series, Further Adventures in Japanese is ideal for students who have studied the equivalent of three to four years of high school Japanese using any textbook series.
In the seven units of this book, students will find all the themes covered on the AP* exam, including communication and media, hobbies and sports, Japan and the world, and more. Each unit provides cultural information, vocabulary, kanji, and grammar review. Additional activities in each unit offer targeted practice in the four language skills of reading, writing, listening, and speaking, with opportunities to discuss everything from the pros and cons of school uniforms to Japanese perspectives on environmental conservation. Exercises mirror the format of the AP exam, from recording an announcement to writing an opinion piece. An answer key is included so students can evaluate their own readiness and plan a review strategy.
In addition, the book includes a complete list of the 410 kanji students should know for the AP exam, including pronunciation, definitions, and examples of compound words. They'll also find information about how the exam is scored and helpful advice for doing well on every section. In addition, the book provides free access to electronic flashcards to perfect students' kanji knowledge and downloadable audio recordings for the listening sections!
Download Instructions:
1. Sign in to your Cheng & Tsui account, or register a new one.
2. On My Account page, enter your Product Key for Further Adventures in Japanese in the Product Registration box, and then click "Redeem". You can find your Product Key in your book.
3. Click the "Files" tab, and you will see the resource files for Further Adventures in Japanese.