Description

Digital Bookbag Bundle includes:
Engage your students with Cheng & Tsui's digital learning resources!
Browse the new Digital Bookbag
Upgrade your Chinese program with Cheng & Tsui's digital resources! With each Digital Bookbag, students can access an online textbook, online workbook, and MP3 audio files. Teachers can find additional teaching resources on the Integrated Chinese Companion Website. Browse this 12-month subscription Digital Bookbag Bundle, which includes a physical copy of the Integrated Chinese textbook.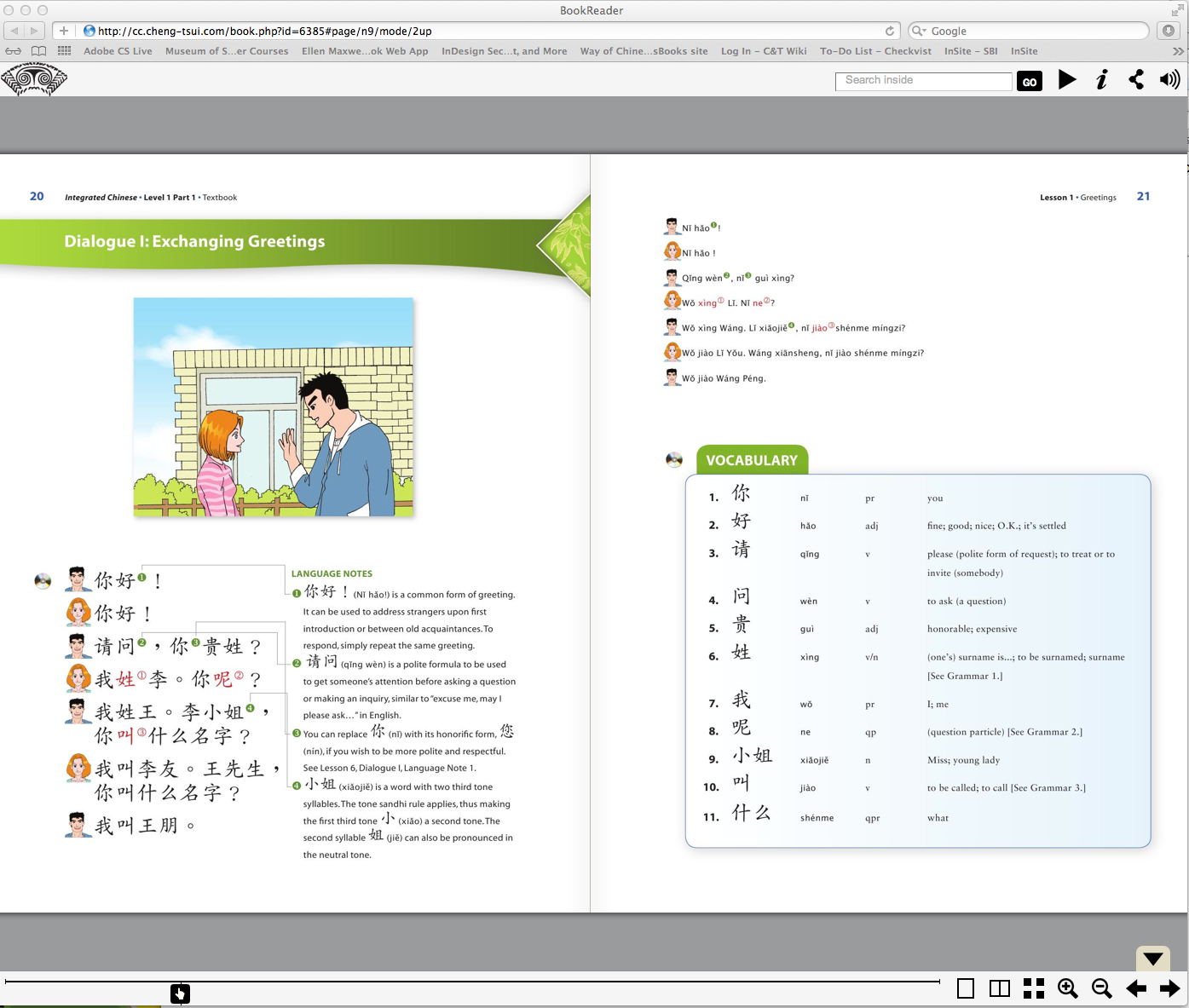 Integrated Chinese Online eTextbook
Provide students access to their Integrated Chinese textbook anywhere and at any time. Identical to the printed version, this "textbook in the cloud" is weightless—and impossible for students to lose. This bundle also includes a corresponding paperback textbook to fit different study preferences.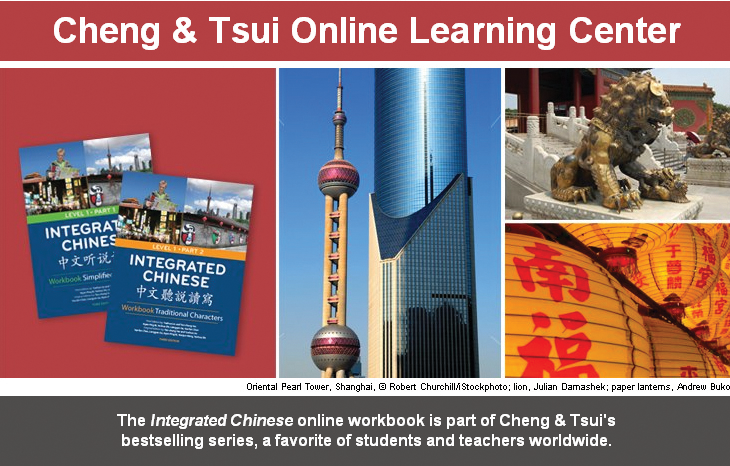 Integrated Chinese Interactive Online Workbook
Increase students' participation with Integrated Chinese workbook exercises and audio in an interactive, customizable format. Compatible school grading system makes it an ideal class management tool.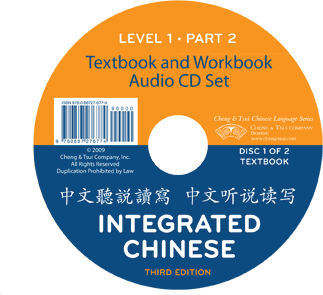 Integrated Chinese Audio MP3 Downloads
Deepen students' listening skills with audio files that include all recordings from the textbook and workbook. Free access to bonus downloadable tracks with alternate, slower versions of the dialogues.
Integrated Chinese Character Workbook Download
Provides writing practice for all the characters found in the Integrated Chinese third edition textbook. Each character is accompanied by pinyin pronunciation and English definition. Radicals are highlighted, a feature which will help students better learn how to look up characters in Chinese dictionaries. The character workbook also includes step-by-step stroke order and practice grids with guide lines to help students correctly balance character proportions.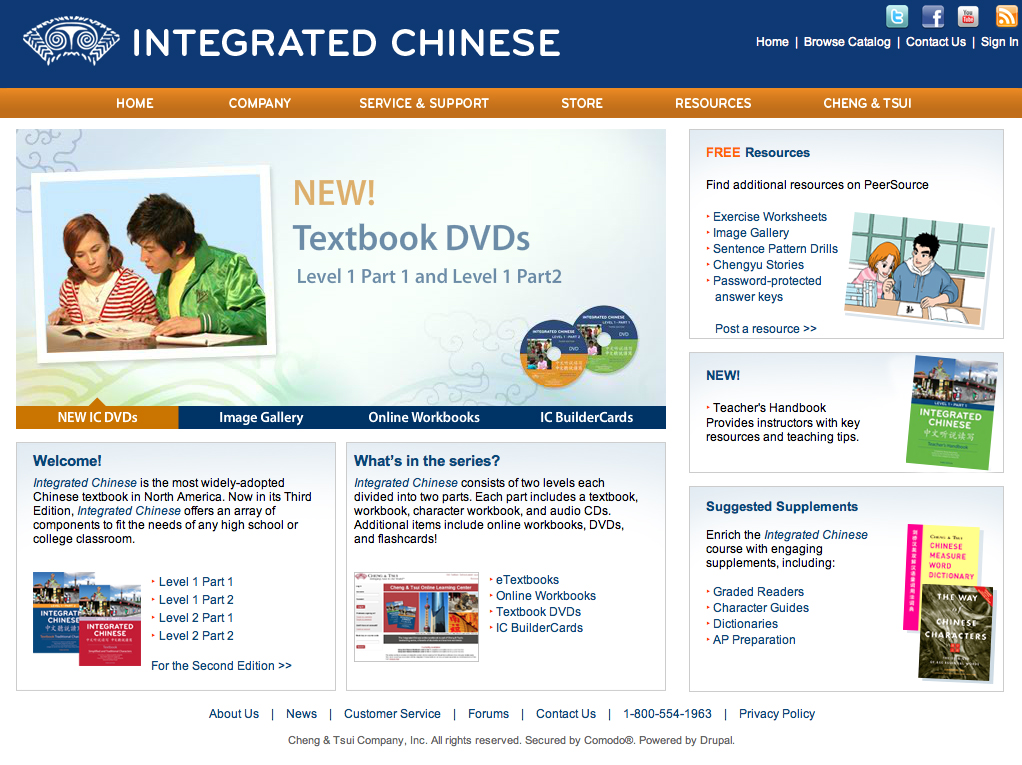 Integrated Chinese Online eTextbook
Integrated Chinese Interactive Online Workbook
Integrated Chinese Audio MP3 Downloads
Integrated Chinese Character Workbook Download
Integrated Chinese Companion Website
In this Series
Level 1, Part 1

Level 1, Part 2

Level 2, Part 1

Level 2, Part 2